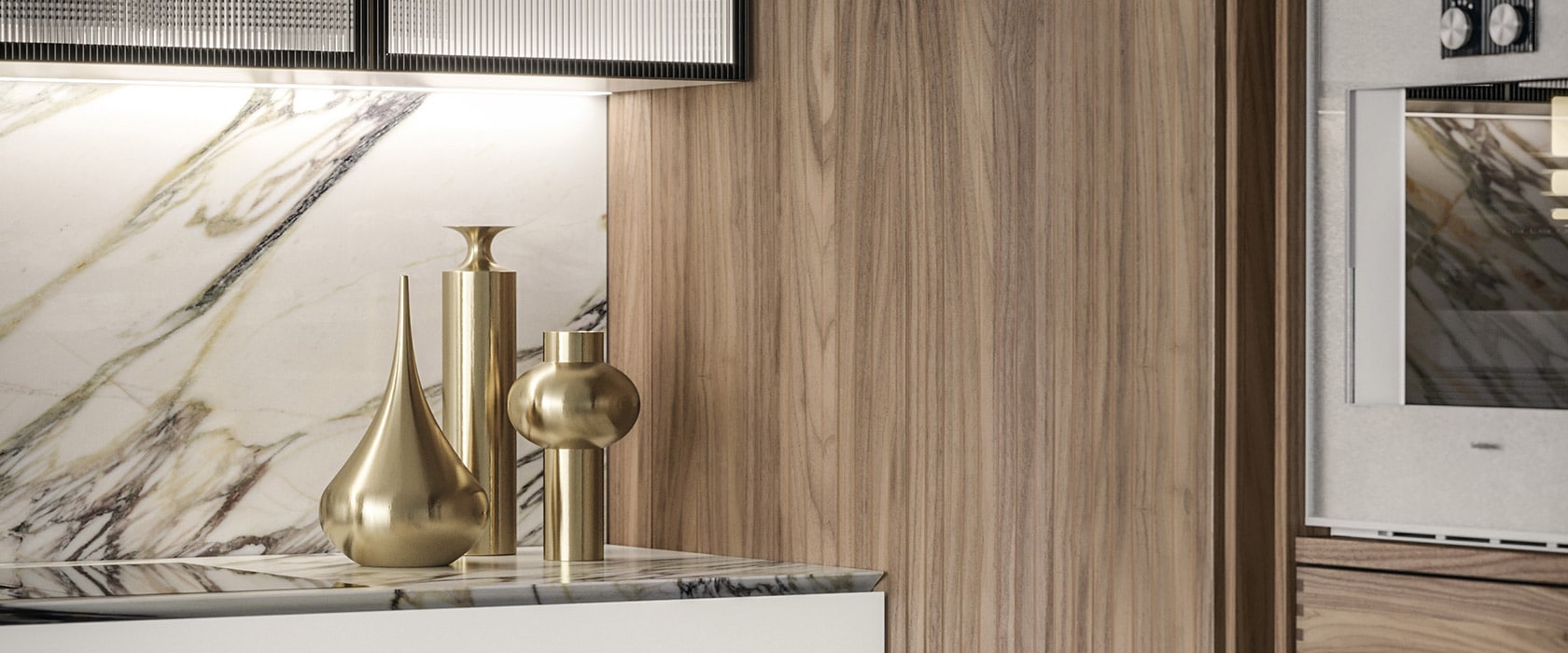 BESPOKE | UNICA COLLECTION
UNICA Bespoke brings you the luxury of fully custom-designed kitchens and home interiors, meticulously crafted and personalized in both function and aesthetics, down to the last fraction of an inch. It was conceived to meet our clients' desires for spaces that transcend the ordinary.
A PINNACLE OF PERSONALIZED LUXURY KITCHENS AND LIVING SPACES, MADE-IN-ITALY
Unlike a mere collection of kitchen designs or cabinet models, UNICA stands as an expansive, integrated ecosystem of top-tier, contemporary solutions that continues to evolve with each new project.
The fusion of industrial innovation and the know-how of experienced Italian artisans empowers us to fulfill requests for distinctive elements and align with our clients' precise desires in the minutest particulars. This encompasses an array of possibilities: non-standard dimensions, tailor-made storage spaces, pantry solutions reminiscent of refined boiseries, and so much more.
BESPOKE FINISHES
A personalized design begins with the choice of materials, which determine the feel of the space. With UNICA Bespoke, we can match the materials you like or already have in your home.
Finishes we have already worked with include: traditional and exotic woods (flat, ribbed, and slatted); melamines (soft, anti-fingerprint, and textured with wood, metal, and cement effects); lacquers in any RAL and NCS scale color; soft, resin, and stone laminates; soft and metal Fenix; brushed, silky, and hybrid metal lacquers; embossed cast iron; glass; stoneware; stainless steel.
Click on the images below to scroll through a few project galleries and get a sense of the unlimited breadth of possibilities available through UNICA Bespoke.
Contact your nearest MandiCasa showroom for a free initial design consult with our experienced designers.