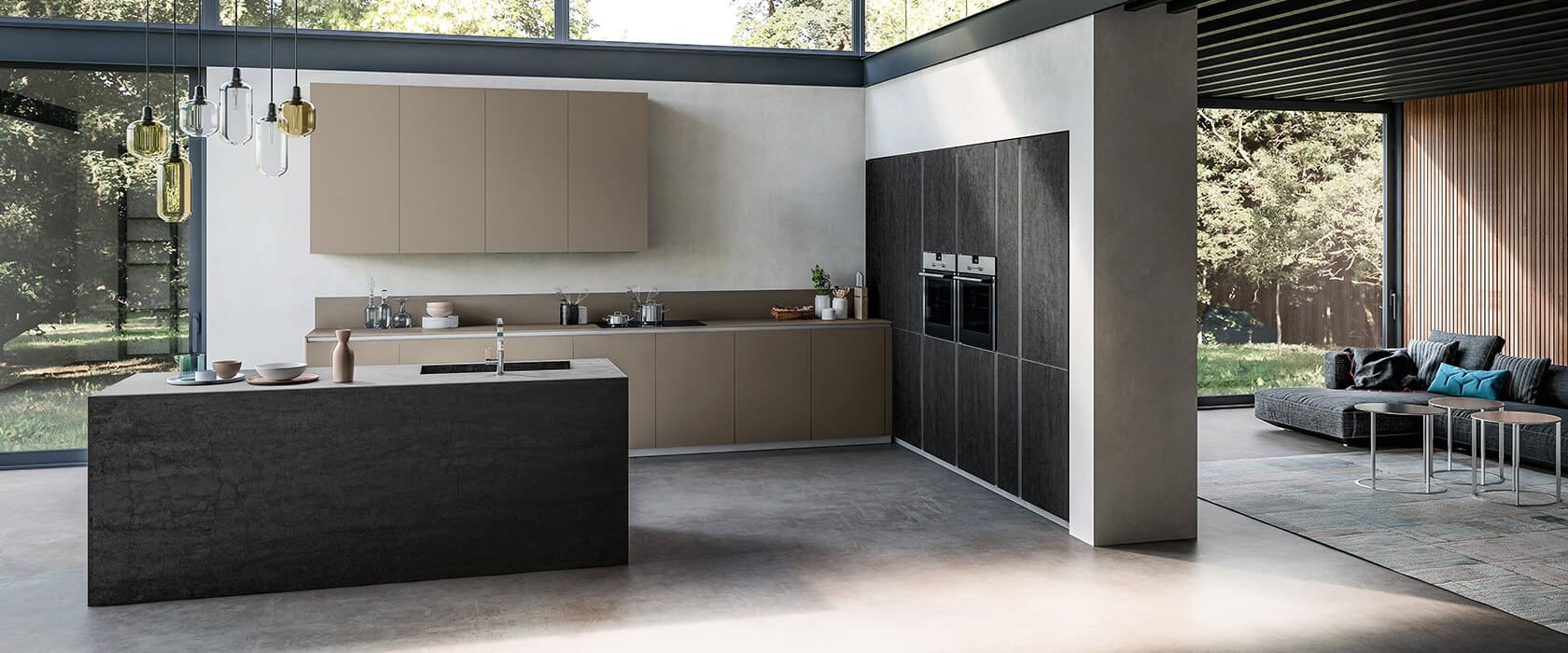 Designer: Davide Bot
T16 is a modern kitchen design whose uniqueness lies in the choice of cutting-edge materials.
Tempered glass and ceramic (Laminam) finishes provide a choice between elegant reflections and rich textures. Using the same finish for both door fronts and countertops allows you to create that "monolithic" aesthetic effect that is very in demand in luxury modern kitchens.  
Also available is Krion K-Life: an innovative material with unique properties. It is anti-bacterial, non-porous, easy to clean without the need for detergents, and more resistant to stains and marks than any other solid surface on the market. When coming in contact with light, the material initiates an auto-cleaning and air purification process that eliminates toxins present in the environment.
Ceramics
Glass
Krion K-Life
Ceramics
Glass
Krion K-Life