MEET SOME OF THE PEOPLE BEHIND OUR BRAND
Here are just a few that make it all happen.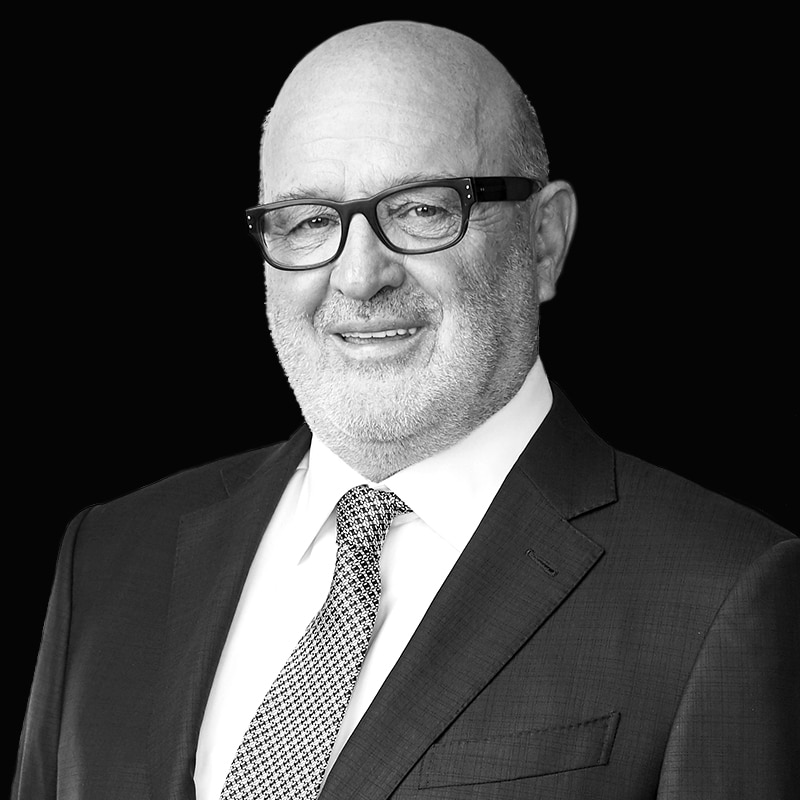 DARIO SNAIDERO
President and Owner
LUXITALY Group Inc.


Dario Snaidero was born on March 13, 1953 in Majano, Italy and is the son of Rino Snaidero, Founder of Snaidero R. S.p.A.
In 1979, he joined his father's company as Director of Export and was quickly promoted to World Director of Sales and Business Development. In this role, Dario developed a vision for a future in America, opening an office and assembly facility in Toronto, Canada to serve the entire North America region. This successful initiative was then followed by a 10-year partnership in Japan.
Through hard work and dedication, Dario created a global market for Italian design, technology, and quality. In 1985, Dario introduced a revolutionary kitchen design concept called IDEA, which catapulted the small Italian manufacturer to international acclaim.
Even in these early years of his career, Dario's influence was felt all over the international marketplace in countries like Finland, Israel, France, Korea, Russia.
In 1997, Dario made the decision to focus exclusively on his passion and first love: the United States. He moved with his family to Los Angeles, California and began consolidating the U.S., Canada, and Central American operations to cultivate direct control and efficient customer service.
In the two decades that followed, he led the company to become the leader in North American imports of European kitchen cabinets, and expanded the product offering to also include luxury baths, closet systems, storage systems, and interior doors – all made in Italy.
Dario grew the business to 50 employees and 20 showrooms including three corporate flagships in Los Angeles, Miami and New York City, creating a well-oiled network of dedicated product and customer service specialists.
In 2018 Dario created and developed Elegante Bespoke, a high-end cabinetry collection with exclusive hand-picked finishes for the North American market. The Collection includes Riquadro, a sideboard system designed by Mario Mazzer Architects and winner of the 2018 Good Design Award. Dario partnered with Mr. Mazzer again in 2019 for the design of the New York Flagship showroom, which went on to win two awards in 2021: the International Architecture Award and the National Kitchen and Bath Association (NKBA) Innovative Showroom Award.
Dario also established the company as a leader in the luxury multi-housing market, serving more than 215+ high-rise projects for a total of over 65,000 units and partnering with the most prestigious developers in Florida, California, Canada, Hawaii, Chicago, Nevada, Washington D.C., and more.
Dario's new entrepreneurial initiative,
MandiCasa
, elevates luxury American homes through the finest Made-In-Italy designs. The new brand combines his 45+ years of knowledge of the North American market and unique relationships with trusted Italian suppliers, all of which are hand-picked for their superior product quality and materials selection.
Dario holds a doctorate in Political Science with honorable distinction from the University of Trieste.
Awards & Recognitions
2008 – Received the title of Commendatore della Repubblica Italiana, a high-ranking honor bestowed by the President of the Italian Republic to Italian citizens who have distinguished themselves for their achievements
2016 - Made in Italy Ambassador Award by the Italy-America Chamber of Commerce Southeast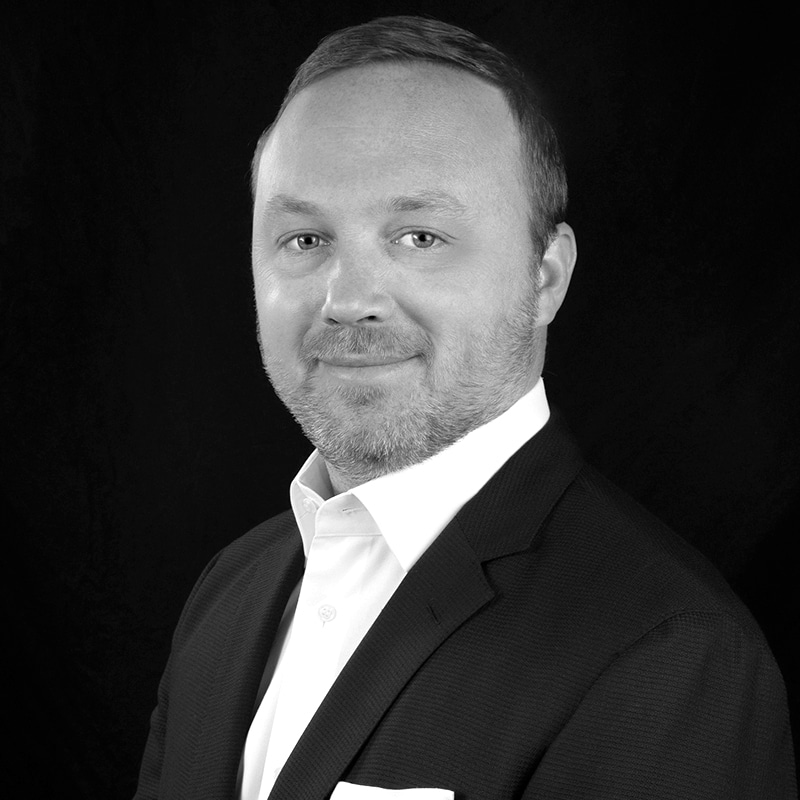 ALBERTO SNAIDERO
Chief Executive Officer
LUXITALY Group Inc.
With the team since: 2000

As the third generation of his family's business, Alberto is proud to follow in his grandfather's and father's footsteps and build on Dario's mission of bringing the best Made-in-Italy designs for the home to the luxury American consumer.

Alberto became Operations Manager in 2009, sinking his teeth into every aspect of the business and acquiring in-depth knowledge of products and service operations.

He also began to develop the company's multi-housing division on the West Coast by forging new partnerships with luxury developers and bringing in new projects, like the Waiea Ward Village residences (Honolulu, Hawaii) by The Howard Hughes Corporation.

The work continued with projects like the new Century Plaza Towers in Los Angeles after he was named Chief Operating Officer in 2017.

As COO, Alberto also worked on growth strategies and functioned as the de-facto Director of Sales and Development for the company's retail division. He did this while collaborating with the Italian vendors and U.S. corporate staff to strengthen the entire quality control and operations chain.

In his current role as CEO of LUXITALY Group, Alberto sees himself as a bridge between the past, present, and future of the company. His Italian heritage and American upbringing put him in the enviable position to understand both the value of Italian craftsmanship and the mentality, aesthetic sensibility, and service needs of the American consumer.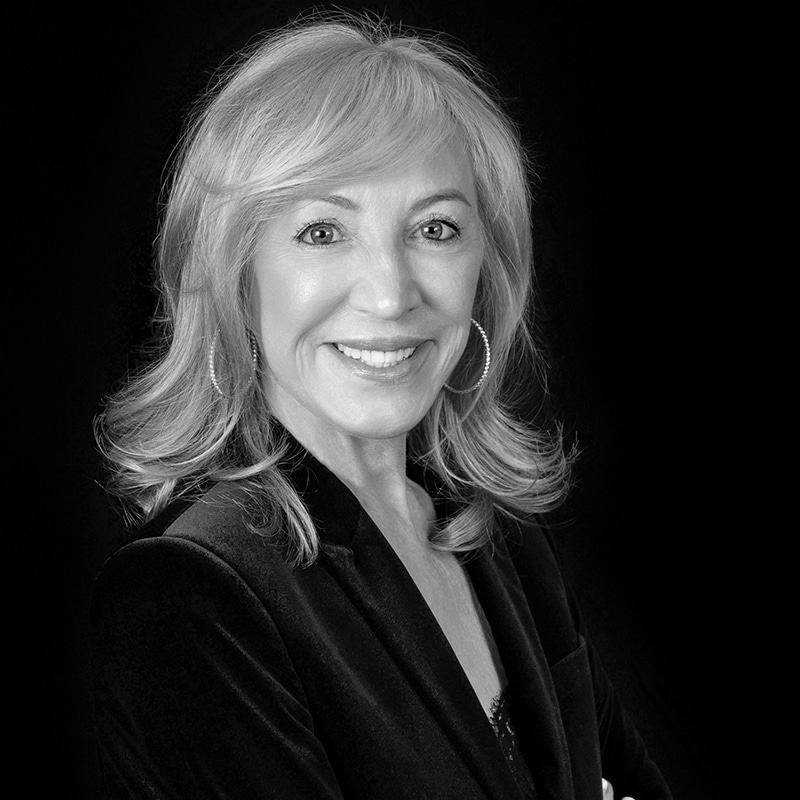 ANNA PAOLA SNAIDERO
Vice President
Advertising & Public Relations
LUXITALY Group Inc.
With the team since: 2000

Anna Paola Snaidero leads an extensive communications career, having served as the VP of advertising and public relations for Snaidero USA Corp. for 22 years.

In her role for LUXITALY Group, Anna Paola oversees the brand image, marketing and public relations needs for MandiCasa, working closely with the CEO and Italian product vendors to coordinate comprehensive communications efforts and ensure strategic and consistent brand development.

Under her leadership, Anna Paola's team of four handles the brand's national and regional advertising campaigns, press releases, social media, media relations, consumer communications, event planning, and the creation of marketing materials, all while supporting the communications needs of their corporate showrooms and dealer network.

Prior to this, Anna Paola worked in advertising for Zanussi-REX (now Electrolux) and managed communications for GFP, a photography, advertising and printing agency for the furniture and art industry, and for Stock, a well-known distillery in Trieste, Italy, and for Snaidero Rino S.p.A.

In her spare time, Anna Paola enjoys painting large acrylic canvases, and collaborating with interior designers in Los Angeles and in Florida. Her work has been featured in art exhibits in California and Italy. In the past, she has also organized special events with leading Italian designers in Los Angeles, New York, and Miami as part of a cultural program that focused on collaboration between art and design.

Awards
2005 - Woman's Day Award by Kitchens and Baths Magazine
2012 - Special Achievement Award in Business by the National Italian American Foundation
2017 - Women in Leadership - Philips Morris Award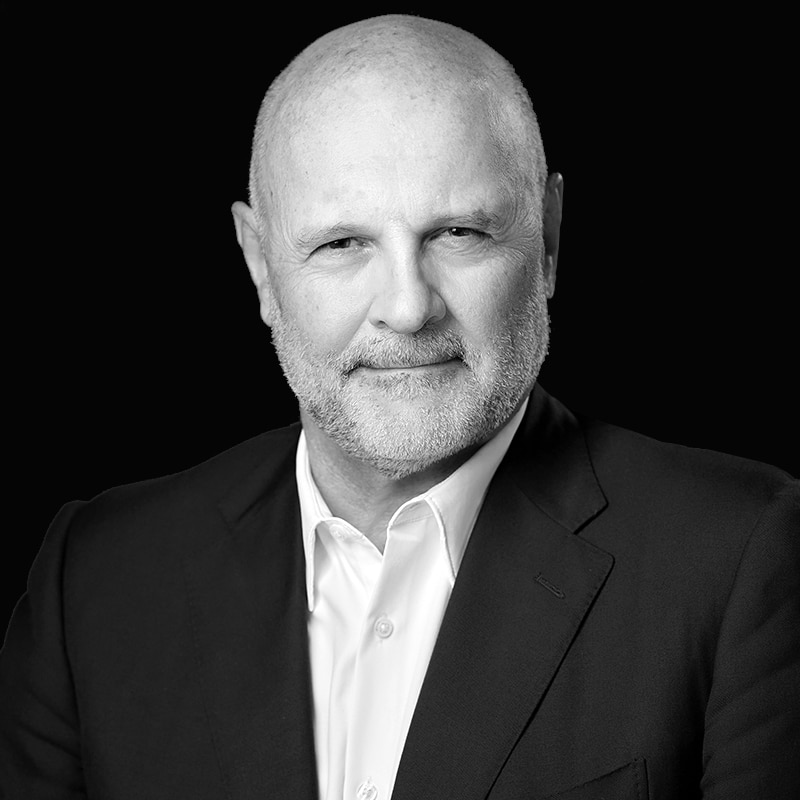 GIULIO PETRILLI
Vice President
Director of Multi-Family Project Sales
LUXITALY Group Inc.
With the team since: 1992

Giulio was born in Montreal in 1958 to parents who had recently immigrated from a small village south of Rome, Italy. He spent most of his formative school years in the Quebec school system before graduating with a Bachelor's degree in Political Science from the University of Ottawa.

Giulio has been working alongside Dario Snaidero his entire career, which started with Snaidero Canada in Toronto in 1982 (coincidentally 20 or so days before the birth of Dario's son and our now CEO, Alberto Snaidero!)

In 1992, Giulio moved to Miami to begin building a new multi-housing division catering to the luxury high-rise condo market. The new business grew rapidly, leading to its subsequent expansion into other markets like Las Vegas, Chicago, Houston, and the DC Metro area.

Today, Giulio continues to serve as one of our company's Vice Presidents of LUXITALY GROUP and helm the Florida Multi-Housing division.

With over 55 South Florida high-rise projects contracted to date - through partnerships with luxury developers like CMC, Turnberry, Fortune International, and Great Gulf - Giulio has helped establish our company as a reliable provider of made-in-Italy kitchens and baths for the most high-profile condo buildings in this market.

Recent projects include Jade Signature, SeaGlass, Brickell Flatiron, and Marina Palms Yacht Club in Miami, as well as Turnberry Ocean Club Tower and The Ritz-Carlton in Sunny Isles Beach.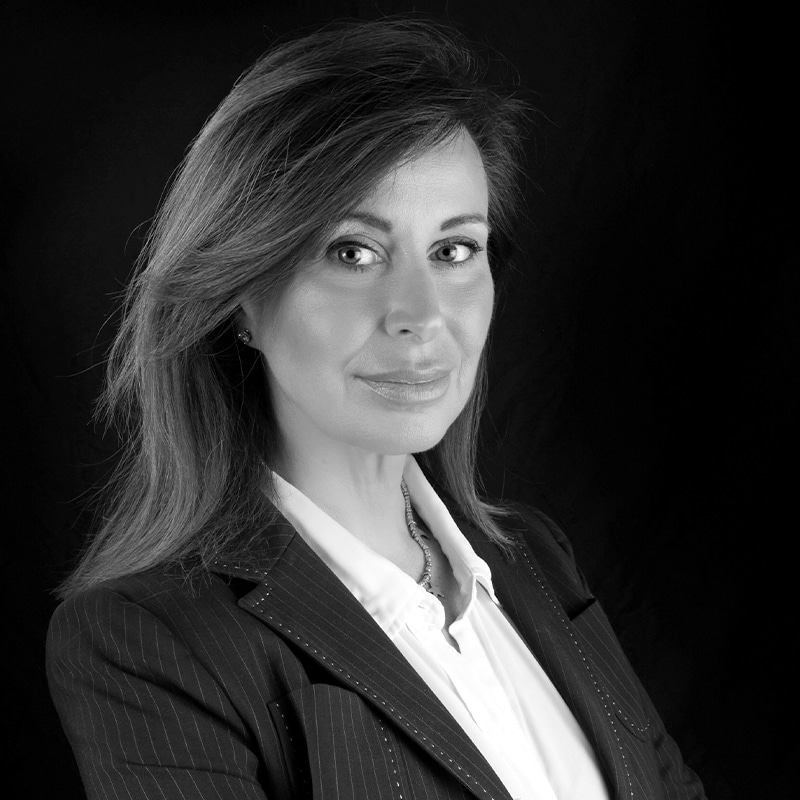 ELISABETTA GRAFF
Vice President
Chief Financial Officer
LUXITALY Group Inc.
With the team since: 1995

Born in Mantova (Italy), Elisabetta earned a Master's degree in Business Administration and Economics from the University of Parma and then began working for a CPA office in her town.

Realizing that wasn't her call, she moved to California where she joined the then-Snaidero International USA in 1995 as a bookkeeper and assistant to the CFO. After the CFO's departure in 1996, Elisabetta became responsible for the Accounting and HR Department, reporting directly to the CEO.

In 1998, under Dario Snaidero's new leadership, she was promoted to Chief Financial Officer. Since then, she has guaranteed stability and continuity in such a key position for the company.

Elisabetta provides assistance and guidance on long-term operational goals, budgets and forecasts, while participating in pivotal strategic initiatives with the Executive Leadership Team.

Most recently, she led the overhaul of the company's accounting, financial, and reporting system with the implementation of an Enterprise Resource Planning (ERP) System and the modernization of HR processes by digitizing and automating repetitive functions.

Elisabetta lives in Newport Beach, CA with her husband.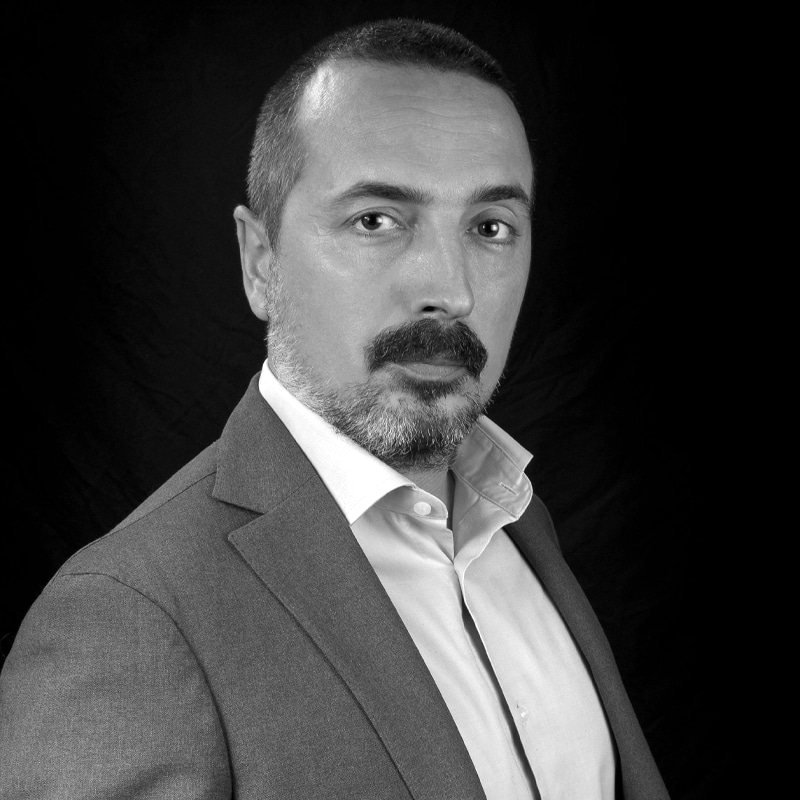 ANTONIO TAMMEO
Chief Operating Officer
LUXITALY Group Inc.
With the team since: 2006

After earning an MBA from the University of Trieste (Italy), Antonio worked as a Junior Project Manager for PricewaterhouseCoopers and, subsequently, as a Project Manager for the Italy-America Chamber of Commerce West.

He joined our company in 2005 as Financial Controller, bringing his strong analytical, organizational, and communication skills to the team. He moved into the role of Operations Manager in 2017 before being named Chief Operating Officer in 2019.

Today, Antonio is responsible for the day-to-day operations, including end-to-end management of our supply chain, sales activities, and service and support to the American market. His focus is on developing and delivering business services and solutions, providing outstanding client service and driving profitable revenue growth.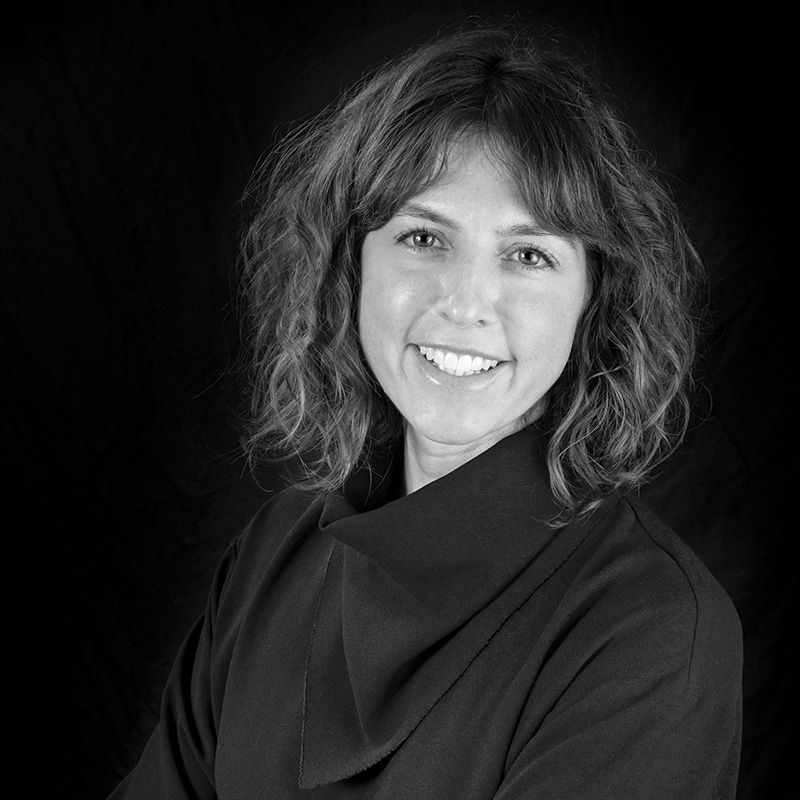 JESSICA CAIRNCROSS
Director of Sales and Business Development
LUXITALY Group Inc.
With the team since: 2018

Jessica has a major in International Business Administration from Babson College and more than 20 years of experience in high-end European home interiors, specializing in retail development and investment in dealerships.

Throughout her career – which includes 15 years as VP of Sales at Ligne Roset - she has managed a network of 45 dealerships throughout the Americas, from Montreal to Sao Paolo.

Now, in her role for the the LUXITALY Group, Jessica works with our Italian suppliers and our US-based team to guarantee that both product and service meet the standards and expectations of luxury American consumers.

She also provides daily support to our dealers and corporate showrooms, enabling them through product training, technical knowledge, sales and marketing tools so they can best serve our North American market.

Jessica lives in Los Angeles with her husband and two children. She's an avid traveler and volunteer, starting with her post-college experience in the US Peace Corps in Togo and now offering her time to Sandpipers, a local philanthropic organization benefitting the South Bay community. She speaks French and is now learning Italian.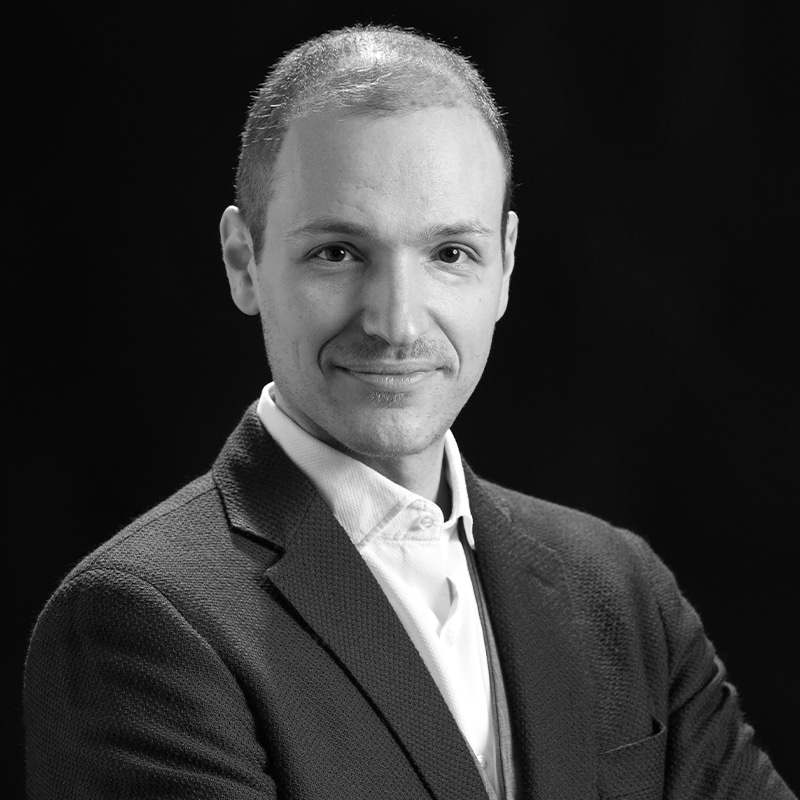 LEONARDO PEGORARO
Technical-Export Coordinator
LUXITALY Group Inc.
With the team since: 2020

With a Degree in Architecture from the L'Istituto Universitario di Architettura (Venice) and a Master's Degree in Interior Design Retail Management from the Milan Politechnic, Leonardo has been working in the furnishing industry for 10 years.

He started his career with Veneta Cucine and Visma Arredo, coordinating and designing booths and product displays for tradeshows in different countries.

He then joined Snaidero Rino S.p.A. as Product Manager, supervising every step of the creation of a new product line – from market research and materials selection to the study of the technical characteristics of the product, its marketing and market launch.

From there, he went on to serve as Snaidero's Head of Product Development and, subsequently, Export Manager (for Russia and Eastern Europe).

Leonardo has a great ability to read market trends and transform them into new product ideas, assessing the competitive landscape, offering technical support to showrooms, and bringing sales and design together to create new market opportunities.

The only one of our managers to be based in Italy, Leonardo is the daily point of contact with our Italian suppliers. His presence there helps us stay constantly up-to-date on our products, increasing the efficiency of our service and our vendors communications.