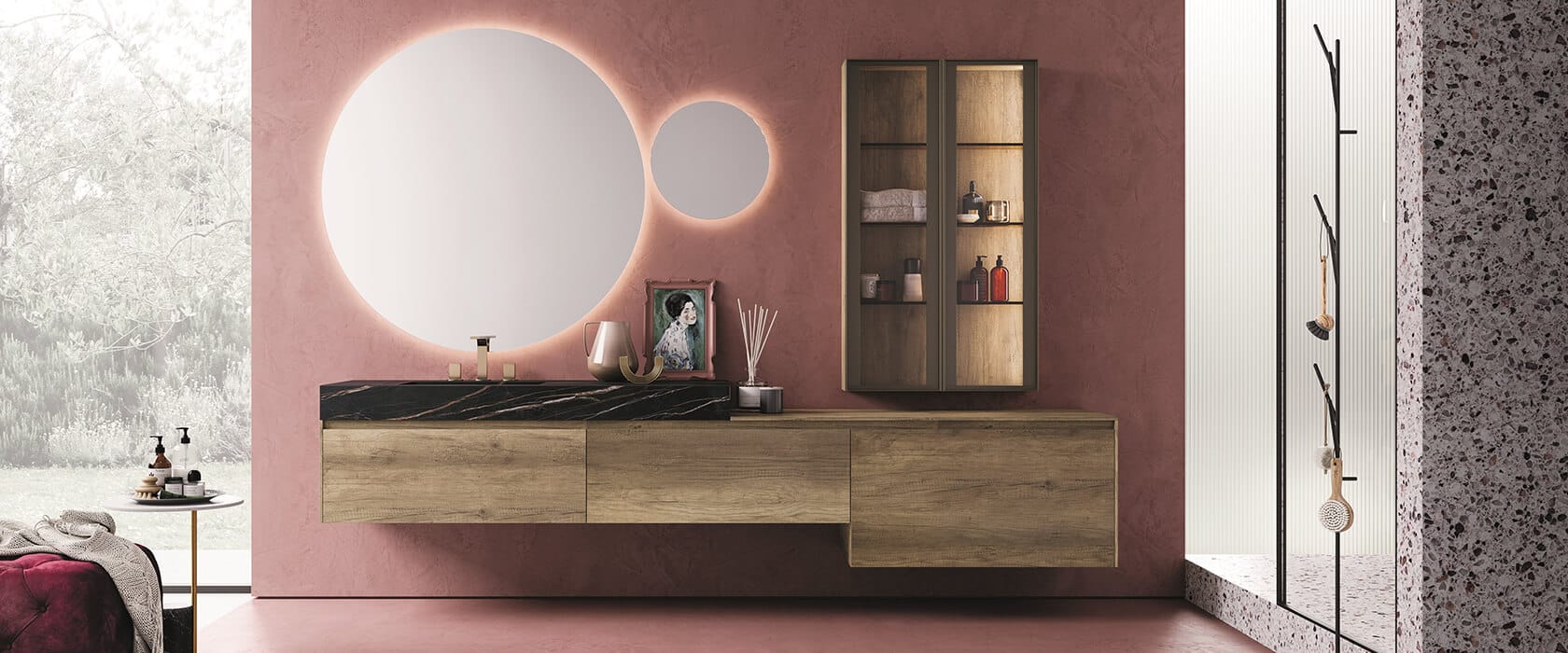 CALIX XL | MODERN BATHROOMS
Designer: Gian Vittorio Plazzogna
Calix XL is a modern Italian bathroom line that combines minimalist features with creative elements. The range of options results in fun designs that play with shapes, textures, and asymmetries to create personalized spaces.
An inclined ergonomic profile replaces the door handles to guarantee clean aesthetics. Cabinets are either floating (wall-mounted) or on leg stands. Curved and straight cabinets, open and closed columns, shelving units, and tops of varying thicknesses are available to design custom bathroom layouts with great storage capacity.  
Textured and smooth finishes combine to deliver earthly tones or more colorful palettes.
Backlit mirrors in different shapes, with and without a built-in shelf, provide yet another option for customization and ambiance.
Melamines
HPL
Lacquers
Cement
Metals
Melamines
HPL
Lacquers
Cement
Metals