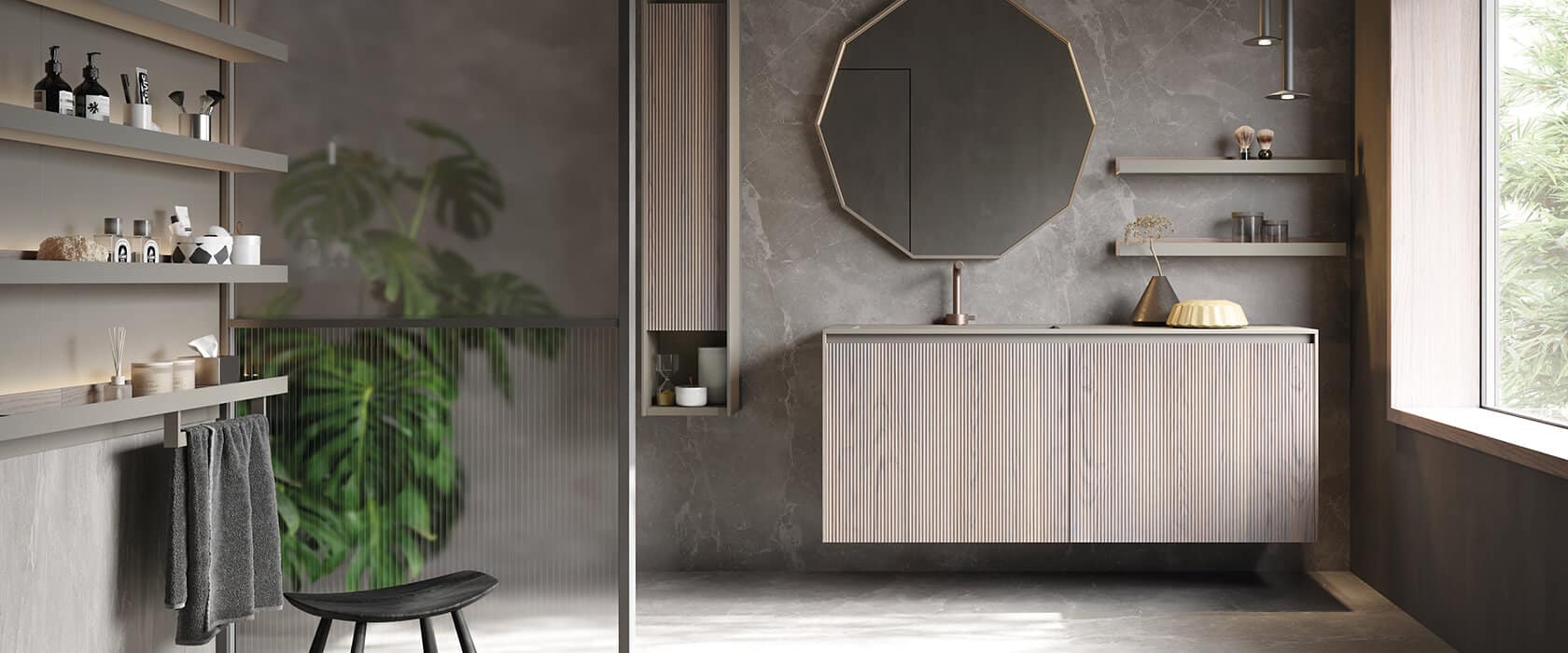 Designer: Gian Vittorio Plazzogna
The D'Art design concept ushers warm and sophisticated atmospheres into the modern bathroom, bringing its aesthetic closer and closer to the living areas of the home.
As a very creative and fun system, D'Art allows you to design luxurious bathroom environments with a distinct visual rhythm.
Vanities come in smooth or plisse' finishes, creating a contrast in texture that can carry over to the front of the washbasins. The cabinet doors are either flat with integrated channel or minimally framed by an embossed profile that expands at the top to double as handle.
Metal and wood open shelves can be used individually, in pairs, or in units mounted on LED-fitted panels – with or without an integrated towel rack. This brings a modern boiserie effect to the bath.
Tall and slim, the vertical cabinets have a totem-like feel with open storage space at the top and bottom and elongated side panels framing the composition.
A variety of mirror shapes complete the design, adding another refined touch of personality to every D'Art bathroom.
Melamines
Lacquers
Cement
Metals
Woods
Melamines
Lacquers
Cement
Metals
Woods