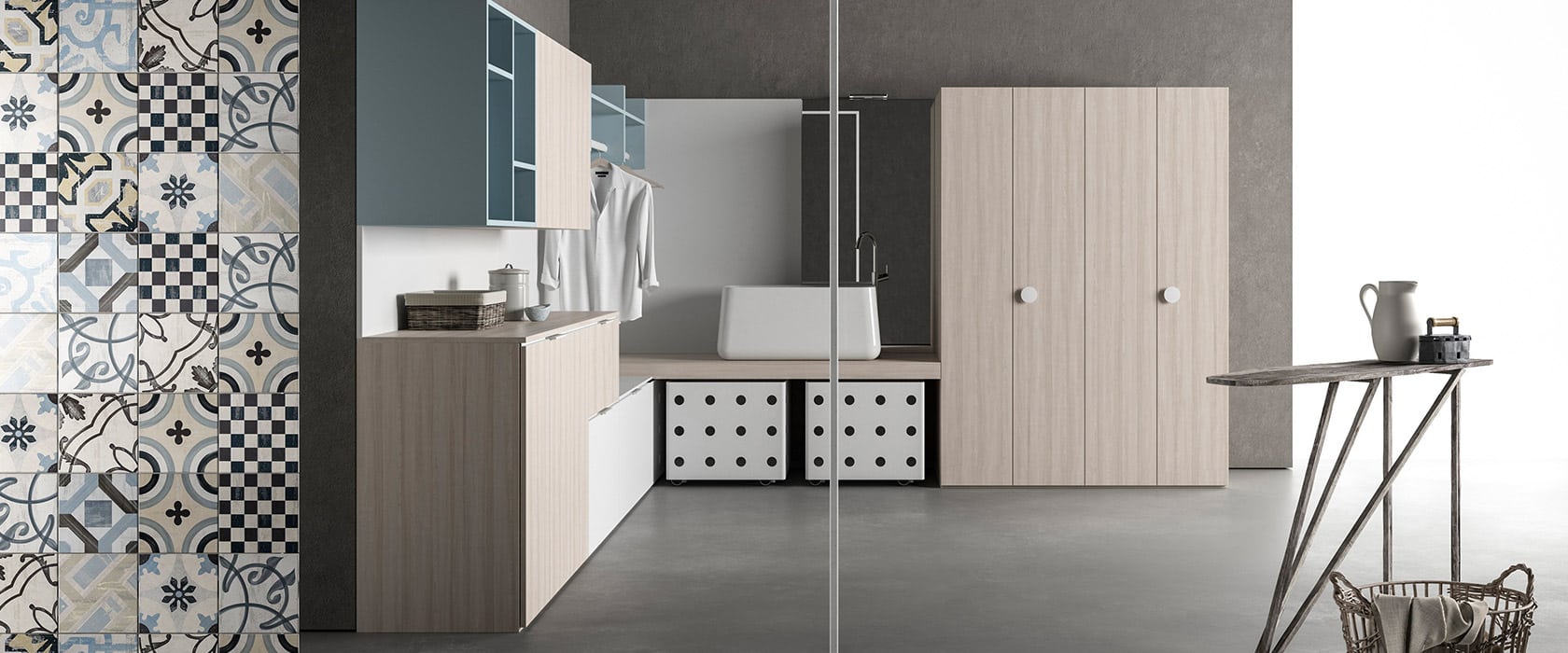 DROP | LAUNDRY ROOM CABINETRY
With Drop, even the most utilitarian room of the home can become a fun and relaxing place. A system of modular elements, Drop allows you to design the best solution for your needs, whether it is a laundry room, a bathroom, a storage room, or a multifunctional space.
No matter the purpose, the Drop design guarantees a modern environment that is at once original, informal, welcoming, versatile, and convenient.
Elements include laundry room base cabinets and columns for washer and dryer, hanging cabinets, mirror vanities, tall units for ironing boards, laundry baskets on wheels, racks for clothes hanging, open shelves, deep drawers, and washbasins. All can be arranged in infinite ways to maximize storage and work surface.
Melamines
Lacquers
Cement
Metals
Melamines
Lacquers
Cement
Metals