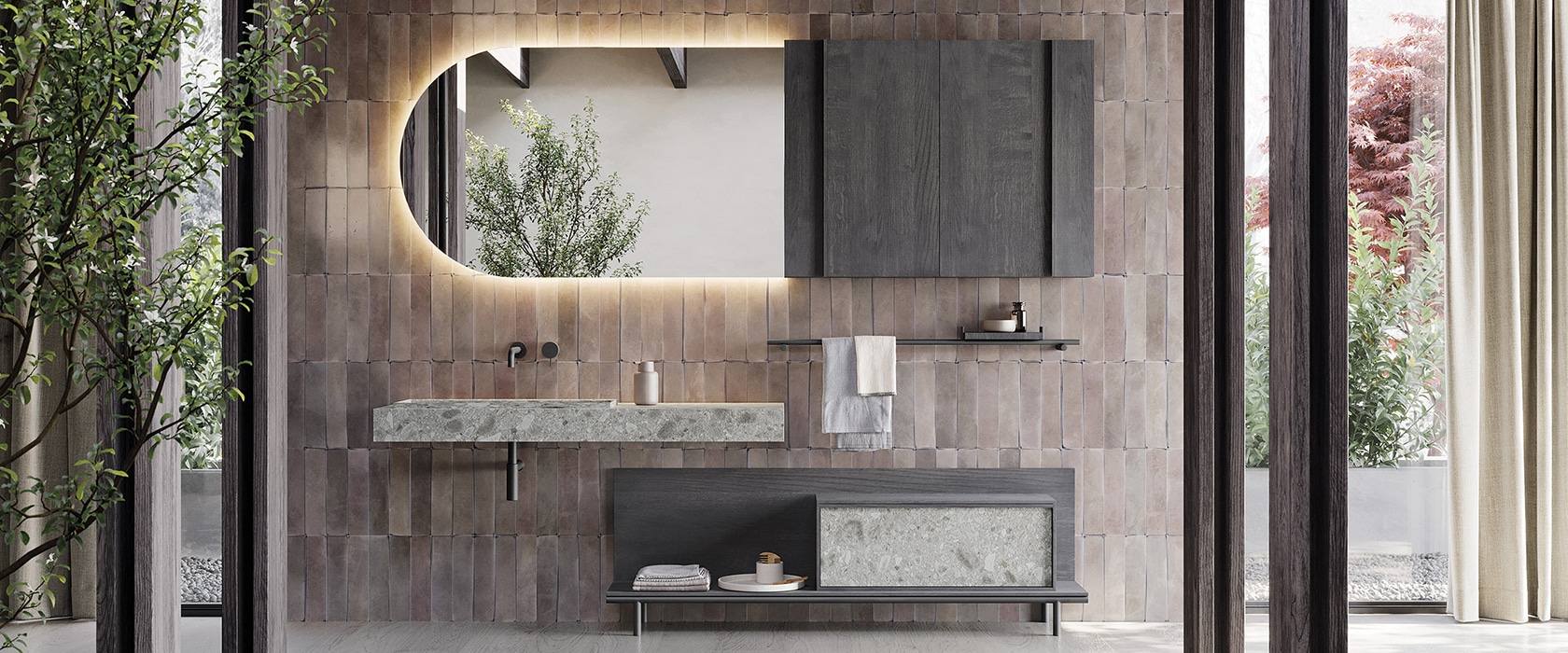 SARTUS | LUXURY BATH CABINETS AND STORAGE SOLUTIONS
Designer: Stefano Cavazzana
Sartus is an Italian line of luxury bath cabinets and storage solutions that meet the design needs of contemporary living.
In Sartus, every decorative detail is also a core functional element. This starts with the wooden frame, which defines the contours of the cabinets while serving as a minimalist handle. Every bathroom can feature its own unique combination of floating vanities, floor-standing cabinets, open and closed storage units, and cabinets with legs.
Another multifaceted component of the Sartus bathroom line is the tubular metal bar. It serves as the support structure for the Drappers bookcase and storage system, which can include shelves and cabinets to create wall or freestanding units. The elegant design of the system makes it suitable for the bathroom as well as other areas of the home.
Used on its own attached to the wall, the metal bar becomes a multi-purpose rail accessorized with towel holders, shelves, and trays for a variety of objects.
When combined together, these versatile modular elements create designs with compositional rhythm that bring the luxury bath closer to other living spaces, in both functionality and aesthetics.
Melamines
Ceramic
Lacquers
Cement
Metals
Woods
Melamines
Ceramic
Lacquers
Cement
Metals
Woods