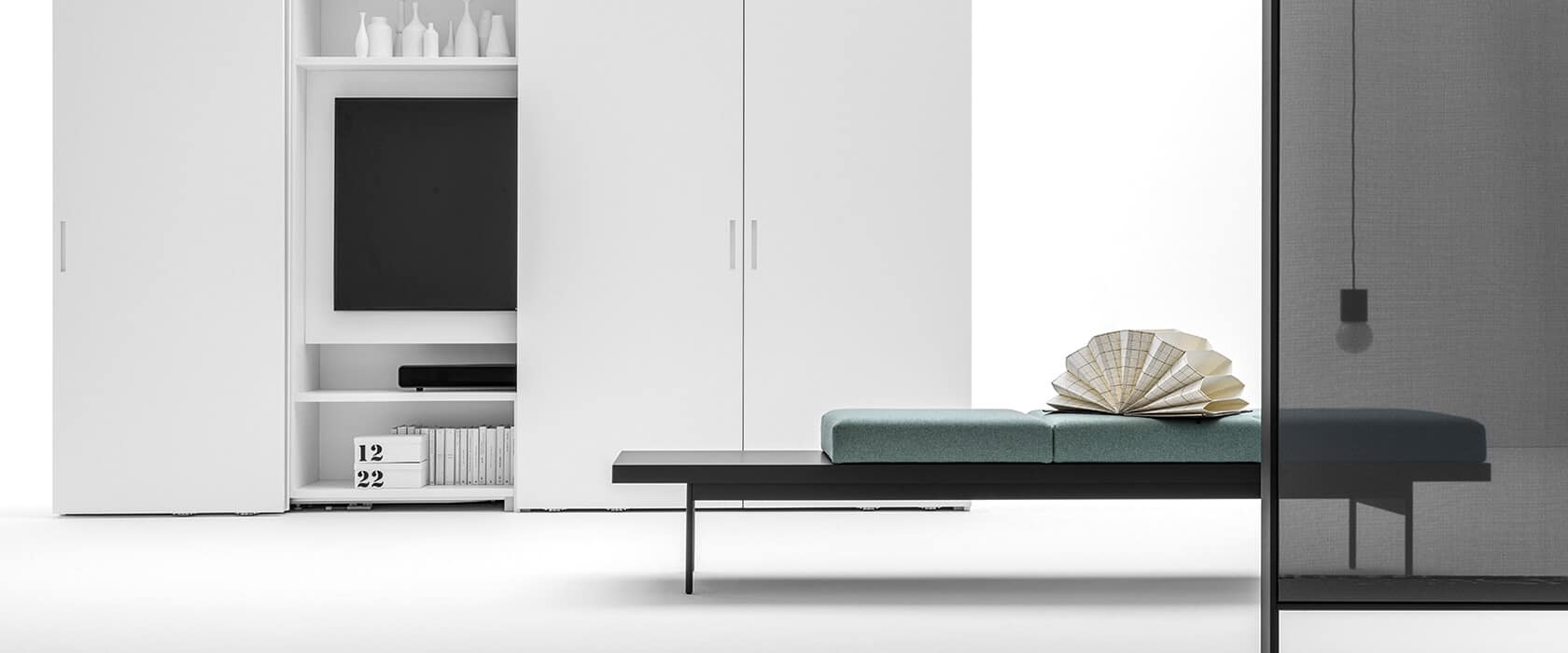 CLOSETS WITH FLUSH SLIDING DOORS
In the flush sliding-door closets, the left door leaves its runner to slide over the right door. The right-hand door leaves the runner to slide over the left door.
Practical when open and very aesthetically pleasing when closed, these closets offer great storage capacity with a minimalist aesthetic.
Melamines
Lacquers
Kera
Woods
Accessories
Glass + Mirror
Melamines
Lacquers
Kera
Woods
Accessories
Glass + Mirror