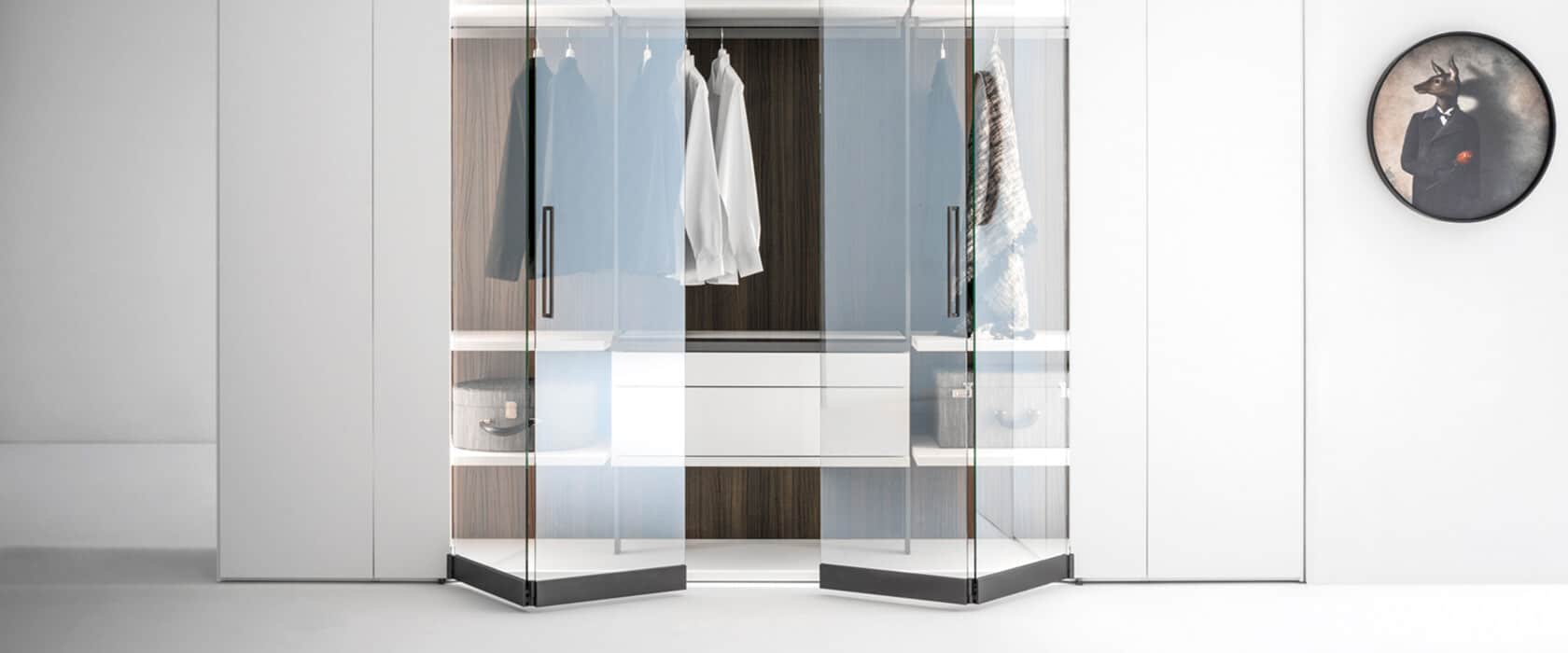 CLOSETS WITH BIFOLD DOORS
Our modern closets transform the walls of the home from passive structures into active, functional elements. The bifold doors give you freedom to design personalized luxury wardrobes where every section (even the sides) is easily accessible and the doors take up minimal space.
Woods, glass with varying degrees of transparency, and matte and glossy lacquers in neutral palettes guarantee timeless aesthetics.
The all-lacquered door solutions create visual continuity by blending into the space while the glass doors draw your attention towards the closet and its contents.
Melamines
Lacquers
Kera
Woods
Accessories
Glass + Mirror
Melamines
Lacquers
Kera
Woods
Accessories
Glass + Mirror