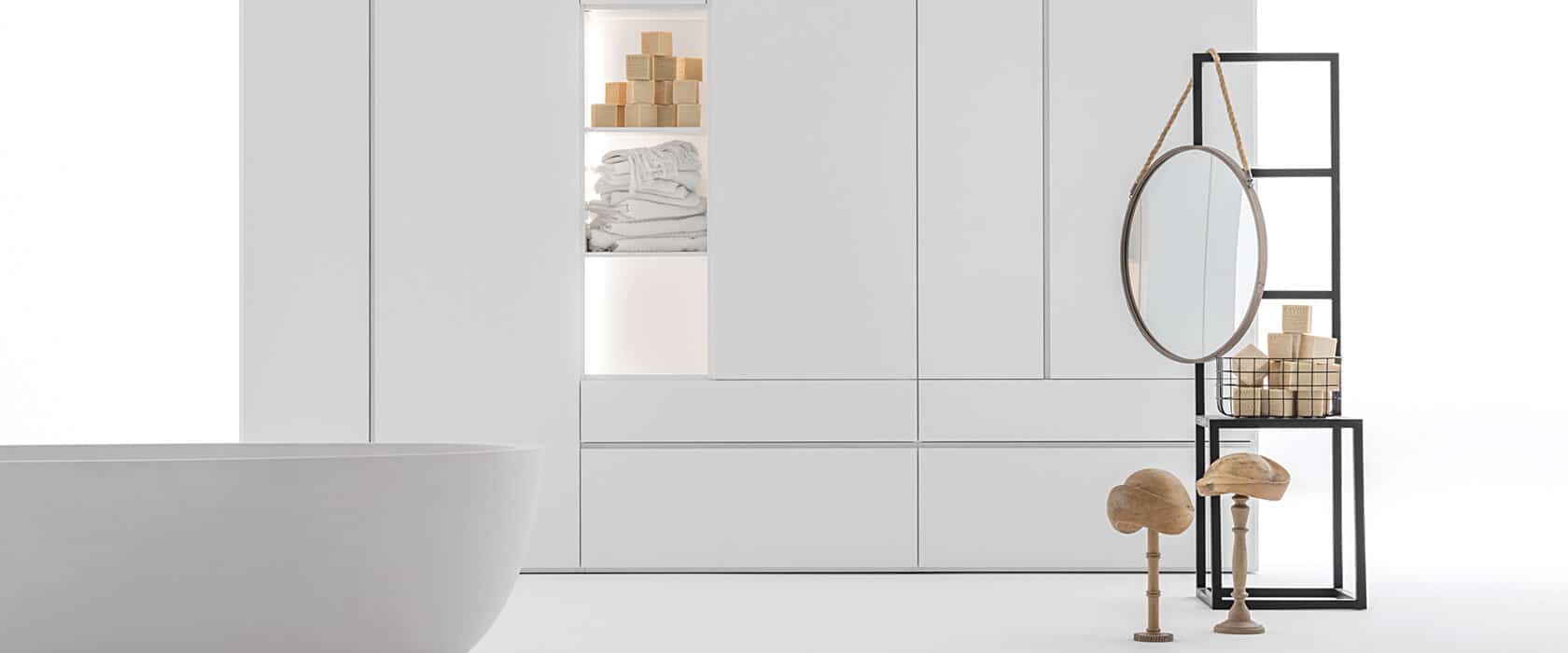 CLOSETS WITH HINGED DOORS
These luxury closet systems let you design fun, modern wardrobes and closets that enhance the functionality and beauty of the living areas.
Reinvent the concept of space, expanding the possibilities for every room. Play with modules, widths, depths, and heights. Choose what to reveal and conceal by combining closed and open volumes to make the closet wall more interesting.
Complement the design with swiveling mirrors, benches, desks with drawers, end-unit bookcases, display shelves, TV modules with hidden storage, and more. All built into the systems to create unique closets that flow with the rhythm of your life and sense of style.
Melamines
Lacquers
Kera
Woods
Accessories
Glass + Mirror
Melamines
Lacquers
Kera
Woods
Accessories
Glass + Mirror