Interior Doors Collection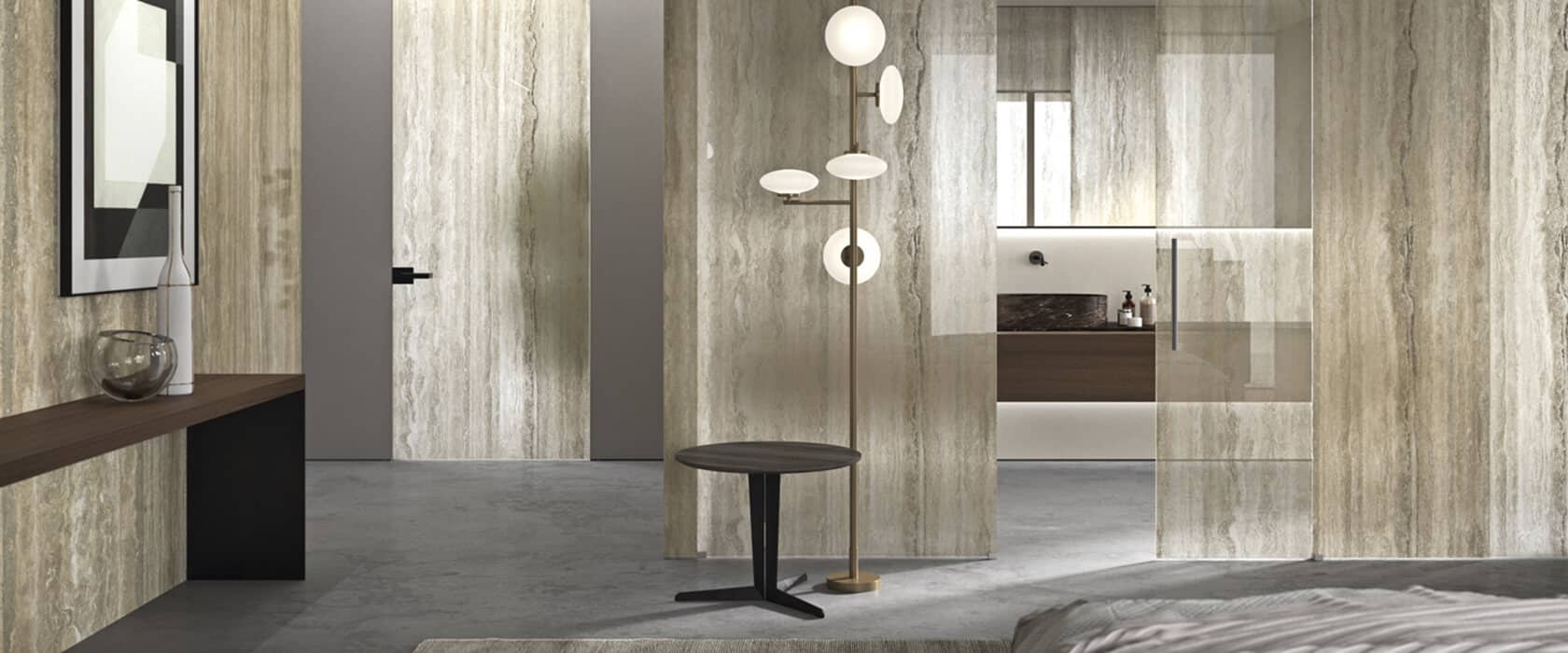 VITRA | LUXURY GLASS DOORS
A line of made-in-Italy luxury glass doors that expand and enrich the space, at once separating rooms and joining them with lightness and style. The manufacturing process combines the art of the Venetian masters of glass with the most innovative industrial technologies.
Customizable in size, the Vitra interior doors are made of 10mm tempered glass. This guarantees safety, durability, and resistance to impact, bending, and scratching.
The doors are available in swing or sliding mechanisms and several finishes: clear, lacquered, mirrored, and easier-to-clean-than-market-standard frosted glass.
A variety of decorations allow for personalized aesthetics. They add a tactile and three-dimensional feel to the door by echoing materials like marble and fabric. Being set within the paired sheets of glass, the decorations stand the test of time and keep the doors easy to clean.
Walls in matching finishes are available to give an even more unified and sophisticated look to the interiors of the home.