Interior Doors Collection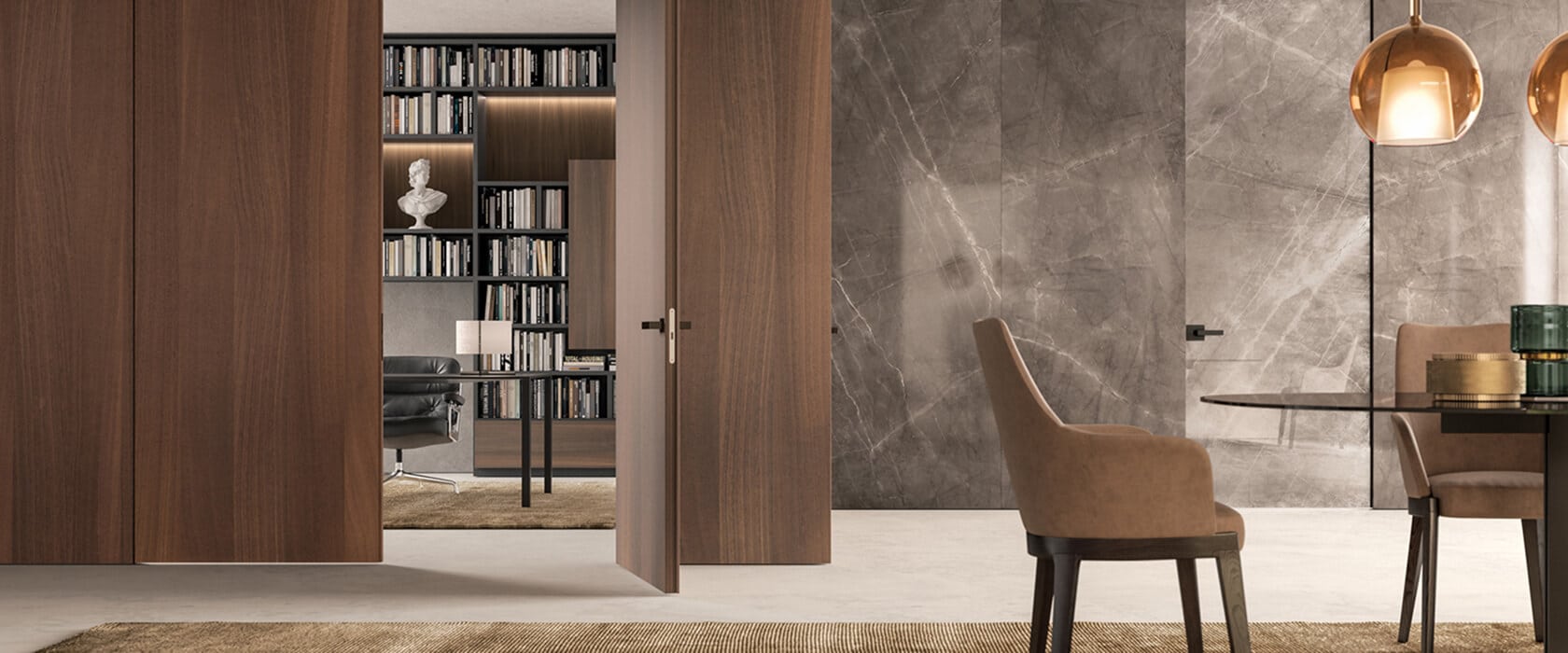 ADELA | LUXURY WOOD DOORS
These luxury interior doors are a synthesis of technical and aesthetic finesse, made in Italy. The line includes swing, pivot, and sliding wood doors.
The frame can be visible or recessed and the absence of architraves creates a sophisticated visual continuum between the door and the walls, making Adela a perfect solution for modern environments.
Rich woods complete the elegant look. The doors can be paired with wall boiseries in matching finish for an even more impressive aesthetic effect.