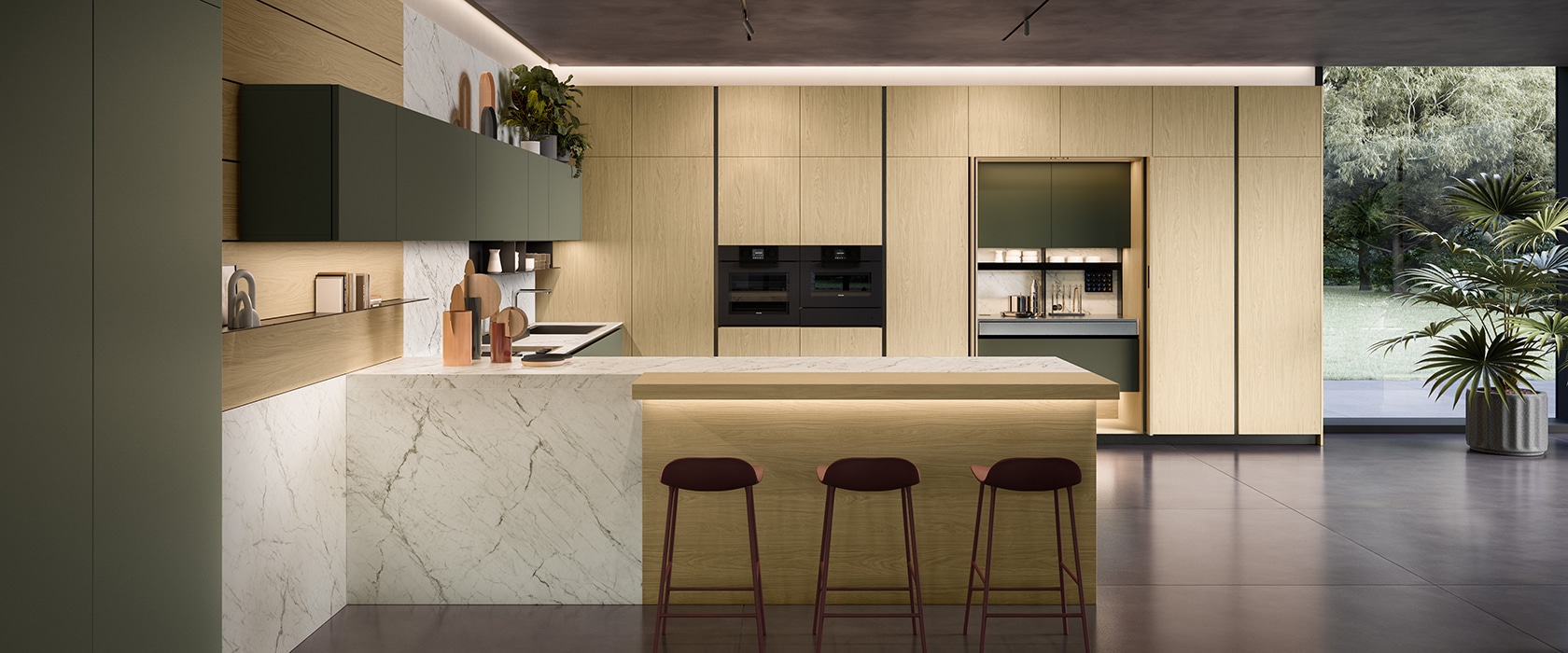 OMICRON | LUXURY KITCHENS
Designer: Davide Bot
In Omicron, simple straight lines conceal great capacity for inside-outside personalization.
As typical of Made-in-Italy craftsmanship, Omicron shows special attention to details to deliver kitchen cabinets that exude modern luxury. It starts with the handle-free door, which features a thickness of 0.86" (22mm) with a 33° profile for easy grip.
Our continuous investment in product development and technological innovation makes it possible to bring an unprecedented range of textured and smooth finishes to kitchen cabinet doors with this type of profile. This includes a series of unique lacquers (some of which are an industry exclusive) which use specialized manufacturing processes and handmade details to obtain interesting aesthetic and functional properties.  
A variety of accessories and storage elements helps you personalize each kitchen design, combining an effortless organization of the space with elegant lines.
Textured Melamines
Melamines
Textured Lacquers
Lacquers
Special Lacquers
Woods
Textured Melamines
Melamines
Textured Lacquers
Lacquers
Special Lacquers
Woods