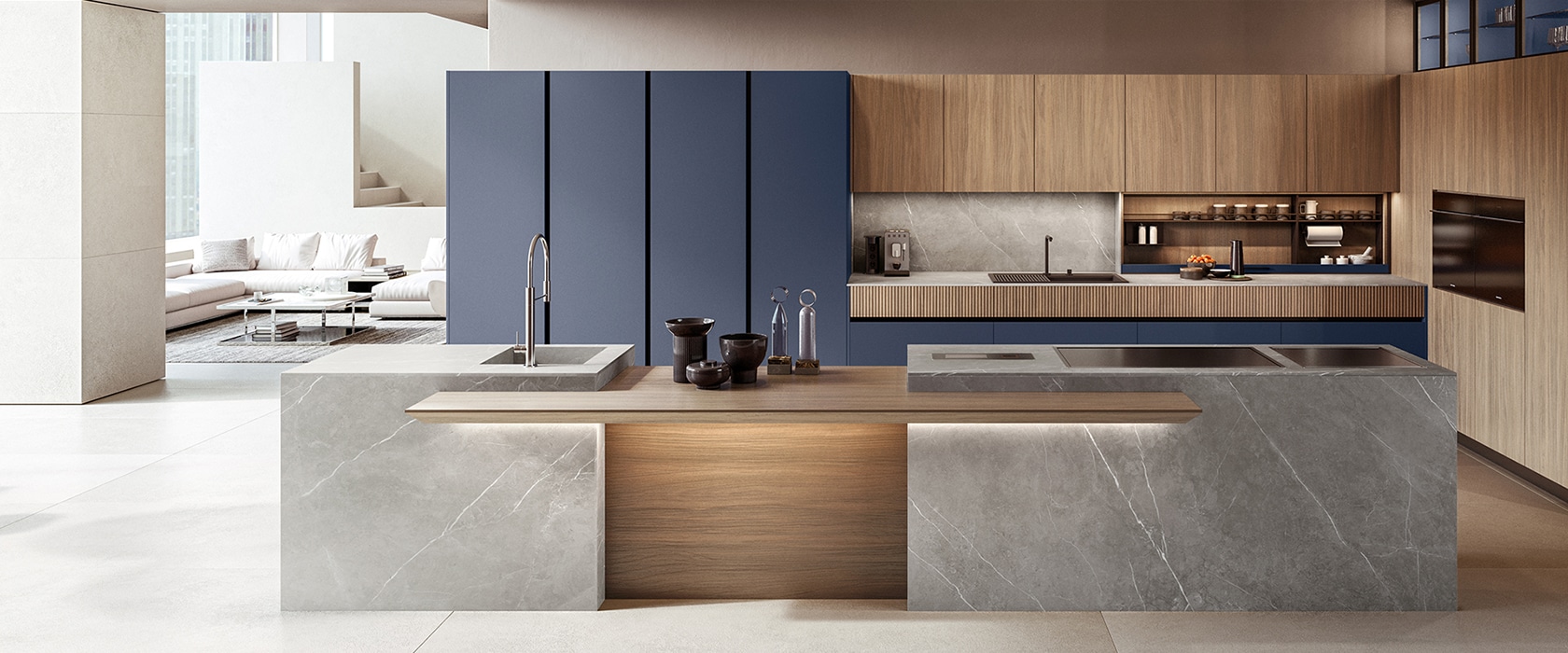 SKYLINE | MODERN KITCHEN DESIGNS
Designer: Davide Bot
MandiCasa's Skyline line offers modern kitchen cabinets with integrated handles combining different materials in a single, expertly crafted design element.
The edges of the cabinet doors are in black anodized aluminum, as is the back, creating a frame that showcases the attention to detail typical of Italian craftsmanship. The door fronts bring the kitchen design to life through the choice of three materials:
Gres: A modern kitchen material that delivers high performance and stunning aesthetics. Gres is recyclable and resistant to chemical agents, scratches, high temperature, and wear and tear. These porcelain surfaces maintain their integrity through time while their natural stoneware look brings grace and character to the kitchen. The possibility to dress cabinets, countertops, and backsplash in the same finish allows the creation of the very luxurious "monolithic" effect.  
Corian: A solid, non-porous material, Corian combines aesthetic beauty, reliability, and easy maintenance.
Tempered Glass: Highly resistant and luminous, these glass finishes can add beautiful reflections to the kitchen cabinets, with a variety of polished, satin, and metallic feels.
Gres
Tempered Glass
Corian
Gres
Tempered Glass
Corian