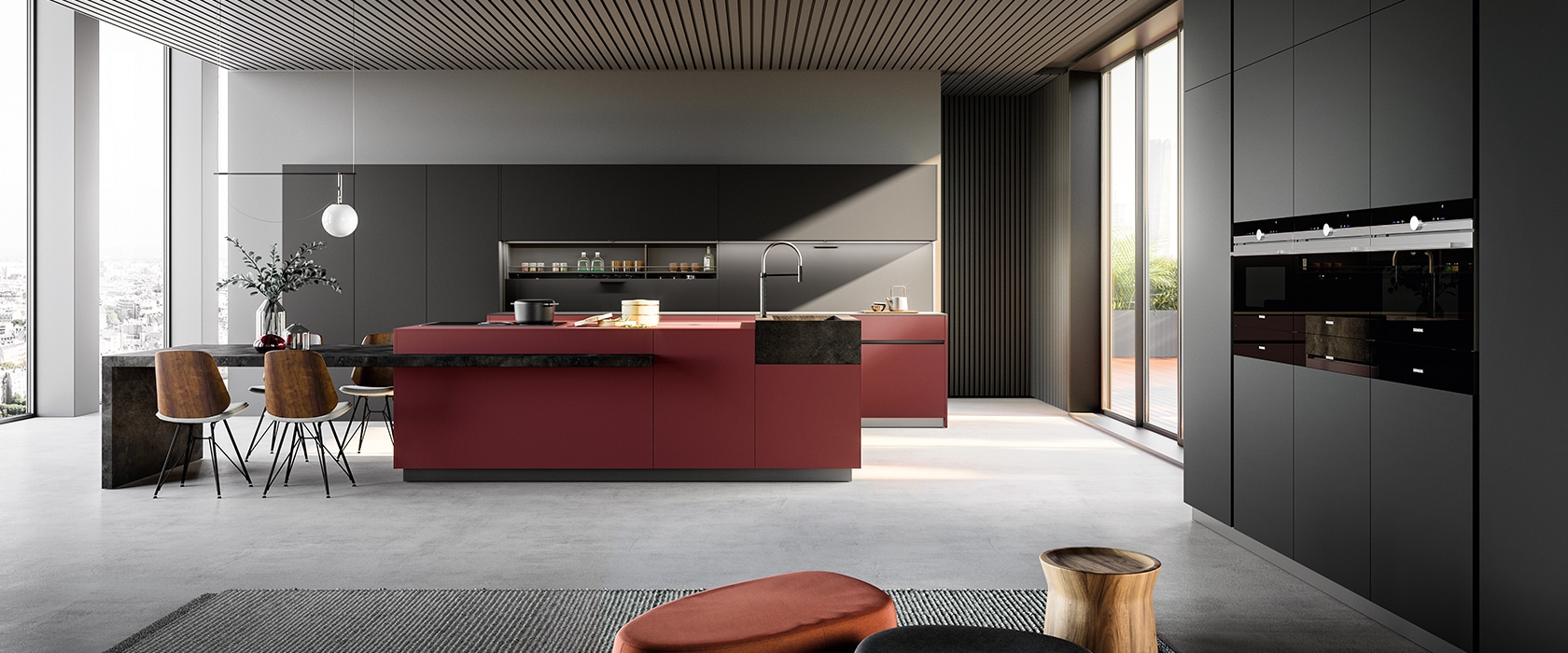 TAU | CONTEMPORARY KITCHENS
Designer: Davide Bot
Italian innovation and craftsmanship come together in Tau to create new solutions for contemporary kitchen designs.
High-tech laminate finishes result in low-maintenance, durable, and elegant cabinets thanks to their hygienic and water/scratch resistant qualities, as well as the ability to produce wood- and natural stone-like aesthetics.
Complementing those choices is Fenix NTM®; a range of high-performance extra matte high-pressure laminates with special characteristics, such as thermal scratch repair and softness to the touch.