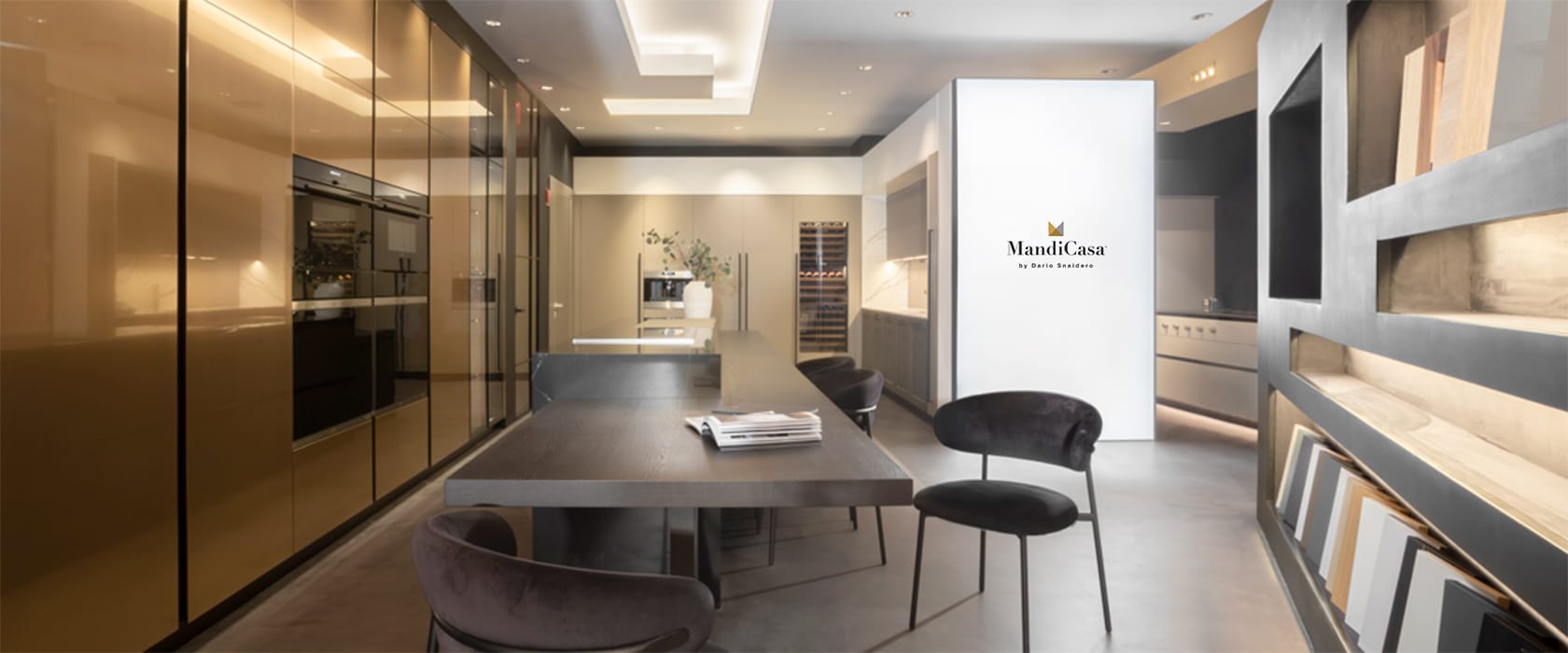 It is a great time to join our growing MandiCasa Network!
THE BRAND
MandiCasa is a luxury brand developed and owned by Italian American entrepreneur Dario Snaidero. It offers a curated collection of kitchen cabinets, bathrooms, closets, and interior doors, bringing together:
45 years of experience in the North American market
trusted partnerships with the finest Made-in-Italy design manufacturers
a dealer network serving high-end residences and multifamily projects.
THE COMPANY
MandiCasa is part of LUXITALY Group Inc. – a family-owned business headquartered in Los Angeles, CA.
The company distributes the MandiCasa brand through two corporate MandiCasa showrooms in the metropolises of New York and Miami and two additional Flagship showrooms in Los Angeles, CA and Hollywood, FL. Its growing North American distribution network also includes dealers in Naples, FL, Costa Mesa, CA, and coming soon in Honolulu, HI, Annapolis, MD, and Toronto, Canada.
Our dealers have the full support of the LUXITALY Group organization, comprised of:
An Italy-based team, who are in daily communication with the manufacturers on product updates, production progress, and order delivery;
A US-based corporate team, who assist with draftings, order processing and logistics, provide marketing support, and work daily to grow partnerships and brand awareness across North America.
LUXITALY Group is also a leader in the Multi-Housing industry and trusted cabinet provider for many of America's top developers. The company has delivered over 65,000 units for more than 200 projects completed to date, with new ones already awarded and in progress.
Call 310.516.8499 Ext 136 | email sales@mandicasa.com
---
Fields marked with an asterisk * are required.